Janeen DeFina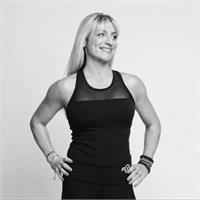 Janeen was the fitness manager at Gurneys Montauk, teaching a variety of classes from Spinning to water aerobics. She now teaches indoor cycling at Flywheel. Certified in AFAA Group exercise, kettlebells and TRX.
Janeen DeFina instructs the following:
Our signature Truth class is a full body, high intensity workout that incorporates multi-planar strength movements using TRX, kettlebells, and body weight exercises. We add variety by including rowing machines, medicine balls, jump ropes and other TRUTH specialties. Truth classes work on timed intervals and work capacity, so people of all fitness levels can train in a safe, progressive and inspiring environment!